Residential 5″ & 6″ Gutters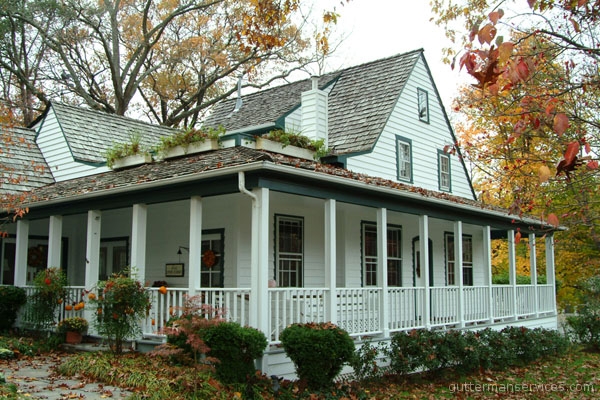 One of the worst forms of damage to a building is water damage; you need to protect your residential or commercial building by installing a reliable traditional gutter system. If you are sick of sagging, clogged, leaking gutters Gutterman Services has the solution!
Our professional team is trained to repair, maintain, replace, and install a variety of gutter systems. Having a clean, working gutter system is important because it directs water away from your building and helps maintain a clean look around your home or office. Gutters often get clogged with leaves, twigs, and other debris, so it is important to keep them in good repair in order for them to properly protect your building.
Traditional gutter installation with Gutterman Services is a quick, convenient process. Our expert team works carefully and efficiently to ensure that your gutters are working perfectly. Whether you are in need of gutter cleaning, repair, maintenance, or a new gutters, Gutterman Services wants to ensure you that our work, and the products we use, will result in the most effective gutter system solution for your home.
Gutterman Services also helps keep our clients on a schedule and provides a maintenance contract for our gutter cleaning services so you never have to worry about the state of your gutters.
This allows you to rest assured that your regular maintenance is on Gutterman Service's calendar and that we are staying on top of regular gutter cleaning and upkeep. Click here to learn more about our Platinum Level Service Contract.
Your gutter system is the first line of defense between your home or office and water damage– don't let such an important part of your building go without attention! Fill out our online estimate form today. You can also call us at 571-297-1445.
| | |
| --- | --- |
| | |
| | |
| --- | --- |
| | |
| | |
| --- | --- |
| | |