YES-GUTTERMAN does LOTS of roof replacements!
We average 100 full residential roof replacements from smaller homes to major re-roofing projects.
Our experience process ensures a great value, timely completion , best warranties, …
| | | | |
| --- | --- | --- | --- |
| | | | |
| cedar off/ tile on Great Falls VA | cedar off/ tile on Great Falls VA | Metal roof Ocean City Md | Metal roof OBX NC |
WE have been replacing roofs so long…… some homes are on the second roof w/ us!
We have worked with Gutterman since Chris was just a kid… Its incredible that 23 years later we still had the paperwork and SO DID CHRIS!
ET. Mclean VA
Leaking Roof? We Can Fix it!
Your roof is the first line of defense between your family and the outside elements, which is why you need to keep it in good repair. Gutterman Services is a Select Shingle Master certified contractor and has certified master installers on staff, we are ready to replace or repair your roof!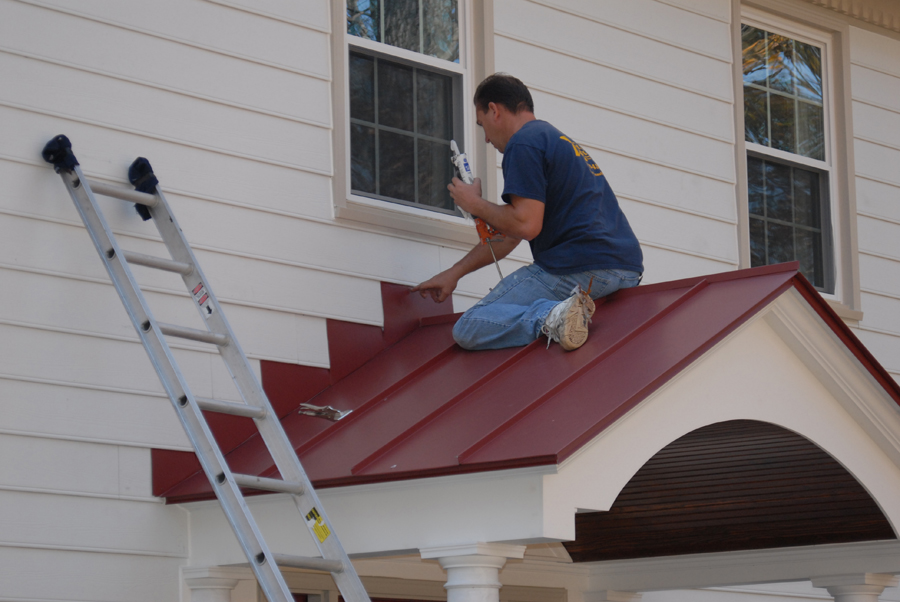 Gutterman Services offers several roofing services, including installing new roofs, re-roofing, and roof repair. The durability and look of your new roof is entirely up to your taste, as we specialize in a variety of roofing techniques and materials, such as cedar shake, asphalt shingles, slate shingles, flat roofing, synthetic shingles, and metal roofing. We also provide attic fans, Duraslate, roof ventilation, and ice dam protection.
We can help you with roof inspections to make sure the roof over your head is safe and secure. While there is a cost associated with this service, we will do a thorough inspection of the general condition of your shingles, will check for soft areas in the plywood, and will inspect the flashing's around all protrusions from the roof (such as vent collars, skylights, chimneys, etc.). We will also inspect ridge vents, gable vents and/or soffit vents and upon completion, will provide a detailed written report and pictures of what is happening above your head.
Whether you are building a new home or office, re-framing a roof, or considering replacing an existing roof, we can help! Fill out our online estimate form today. Always feel free to call us at 571-297-1445.
| | |
| --- | --- |
| | |
| Locust Hill Barn Rt 7, Vienna VA | Metal roof in Lovettsville VA |
| | |
| --- | --- |
| | |
| Slate roof and copper gutter Mclean VA | DaVinci Slate Tile + copper standing seam, Great Falls VA |