Trusted Gutter Products and Services Under One Roof'
We offer a lot of home services here at Gutterman, but like our name says, we specialize in gutter systems. Your home or building's first line of defense against water damage is your gutters. They channel the water off your roof and away from your home. But if there are any problems with your gutters, damage can occur.
Gutter Cleaning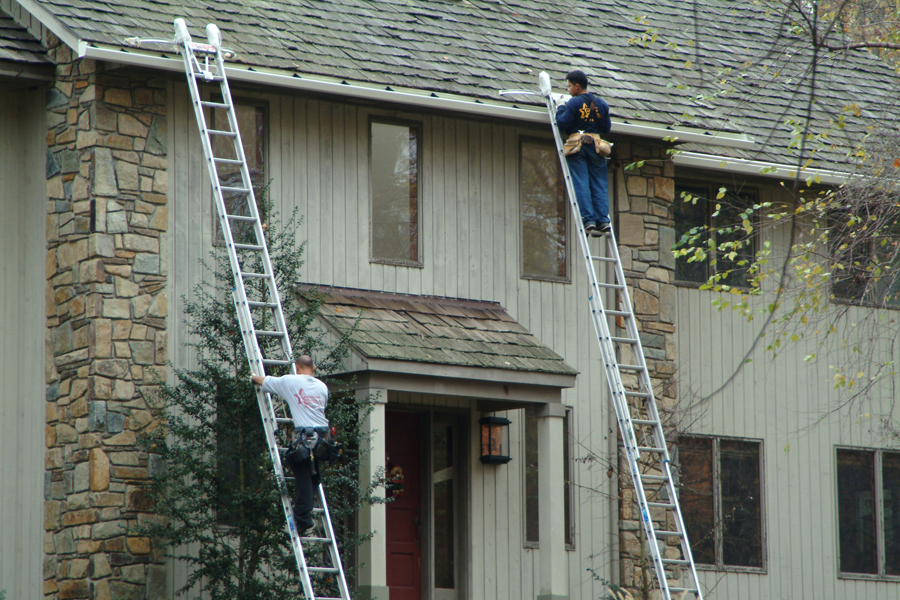 Our Gutterman Services team is trained to repair, maintain, replace and install a variety of gutter systems. If you call us to come out and fix or clean your gutters, we will first hand remove any debris; flush the gutters and downspouts with water; re-secure loose gutters and screws; inspect the whole system and remove all debris caused by the process.
We also offer service contracts for our customers. You can then schedule regular cleaning and repair to maintain your gutters. You will then become one of our preferred customers in the case of emergency repairs. When there is a big storm, we are flooded with calls, but our preferred customers have top priority.
Gutter Replacement & New Gutter System Installation
Whether you have a need for replacing a portion of your gutter system or you would like to install a brand new gutter system, Gutterman services can help!
Some of the types of gutters we install are KGuard, traditional residential gutters, half-round, and commercial gutters. To give you a peace of mind, please know that all of our work comes with our industry leading warranty.

Ready to discuss your project?
Request A Free Estimate For Replacement or New Installation
Few Examples Of Our Gutter Installation Work